IDHO 2022 WILL go on!
In a world that, step by careful step, seems to return to 'normal' - where we once again optimise our CO2 production and where we unihibitedly smash each other's brains - the IDHO can, of course, not stay behind and step forward to help to keep all this on the right track.
After a forced intermission of two years, we are carefully picking up our speed with a 'Start-up Edition' of the IDHO at
Saturday, October 15, 2022.
In this starter edition no overnight stays and no dinner, but we concentrate on the core: golf and food.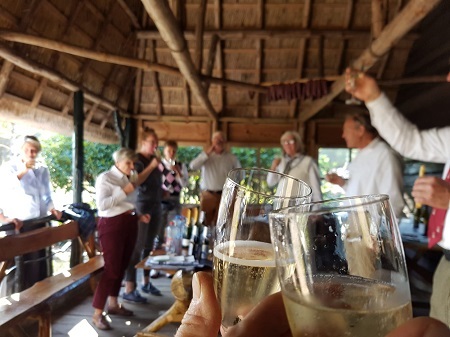 As with the first IDHO in 2010, all activities will be concentrated around the Golfhuisje. As usual, participants can play a practice round on Friday, October 14.
On Saturday October 15, we will gather at the Golfhuisje from 09:00 for the usual reception and layout of the flights. Then golf and at the end the award ceremony and a light meal.
In between we will serve high-end food and refreshing drinks to keep you going.
We trust that this IDHO, despite the lack of the ambiance and comfort of the houses, will be, because of its spartanic frugality, a worthy start to a new, unbroken series of 10 beautiful years.
Enquiries can be addressed to idho@ullerberg.nl or call: +31 6 5515 6884.
The IDHO Team